The second European Startup Prize for Mobility (EUSP) has revealed the 10 winning companies in its 2019 awards that are creating a new transport landscape for European travellers. Companies that received the prize in the presence of awards sponsor Prince Albert of Monaco ranged from e-cargo bike manufacturers to autonomous vehicle technology providers.
The EUSP was launched by Karima Delli, chairwoman of the European Parliament Committee on Transport and Tourism, and co-founded by Boston Consulting Group and Via ID.
Delli said: "We envisaged the EUSP as a response to global mobility challenges. An increased number of mobility startups took up the challenge this year, reassuring us in our belief that Europe can be the continent for innovation and helping our talent to work towards a better quality of life for all".
Of the 570 startups that entered the awards, only 50 made it to the final, with 10 winners selected, including one chosen by public vote. The winning startups receive prizes including a European tour of five major technology hubs to meet potential investors and future clients.
Jean-François Dhinaux, Via ID strategy director, who is also an EUSP co-founder, added: "Due to the diversity and maturity of the projects, the second edition of the EUSP is a strong indication of a dynamic mobility market in Europe."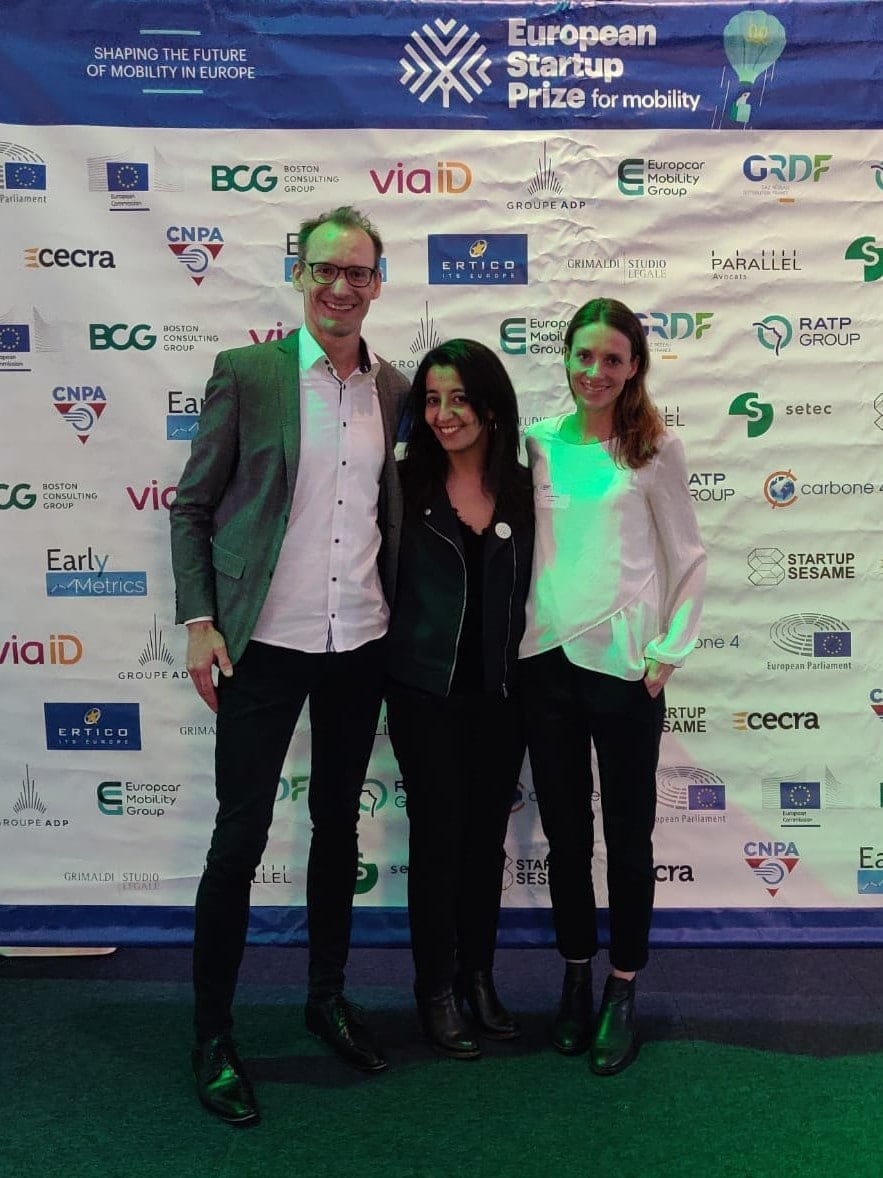 EUSP winners 2019
Blickfeld – technology provider for autonomous mobility
Blickfeld LiDAR products meet the highest performance requirements at the cost and size needed for mass market adoption. Due to its range of configurable features, the German company's technology provides solutions for multiple use-cases.
Cargoroo – shared e-cargo bikes
Dutch company Cargoroo offers shared electric cargo bikes in urban neighbourhoods. Its shared e-cargo bikes are a potential solution to moving people and cargo around congested cities, offering a sustainable and fast alternative to car ownership and city logistics.
Cityscoot – free floating electric scooters
Since 2016, Cityscoot has grown a fleet of 5,000 scooters in Paris, Nice, Milan and Rome. Users find a scooter nearby using a smartphone app and unlocks it with a four-digit code. The French company's software includes insurance coverage and a free rental period.
Einride – all-electric autonomous vehicle services
Swedish company Einride provides all-electric, autonomous vehicles, or "T-pods". The electrically-powered T-pod can be remote-controlled by an operator but is predominantly autonomous, which means it offers an increased load capacity, improved safety and lower operating costs.
Geovelo – software platform for cyclists
Geovelo is a French cycling-focused software platform, providing navigation and tracking software that offers real-time GPS navigation, with the option to report issues during a ride and check availability of free-floating bikes nearby. The company also provides a dashboard allowing local authorities to access data about the use bicycles in cities.
K-Ryole – electric bike trailer
K-Ryole is an electrically-assisted bike trailer, allowing riders to carry up to 250kg, enabling zero-emission delivery services for congested and polluted cities.
Karhoo – global marketplace for taxi and private hire vehicles
Karhoo is the a global marketplace for taxi and private hire vehicles. It connects thousands of fleets and their drivers to customer-facing companies. For example, if you are a hotel booking website wishing to provide your clients with transfers to their hotels, Karhoo allows you, through one contract, to offer a service.
OpenAirlines – eco-flying fuel cost killer
French company SkyBreathe offers an eco-flying solution that reduces aircraft fuel consumption by 2-5% without modifications, using software to guide pilots. Last year, it helped more than 30 airlines save $100 million and 400,000 tons of carbon dioxide.
Shotl – mobility platform for public transport operators
Shotl is a Spanish mobility platform for transport operators, local authorities, corporations and business parks that matches multiple passengers headed in the same direction with a vehicle. Shotl mobility software helps public transport operators manage and dispatch efficient on-demand transportation services.
TWAICE – predictive battery analytics software
TWAICE supports enterprises across industries with predictive battery analytics software. The German company allows its customers to develop and use battery systems more efficiently and sustainably while making them more reliable and durable. Precise predictions of battery conditions and aging significantly optimize battery development and use.