Blickfeld's innovative and easy-to-use perception software empowers everyone to translate data from Blickfeld's LiDAR sensors into actionable insight for real-world applications.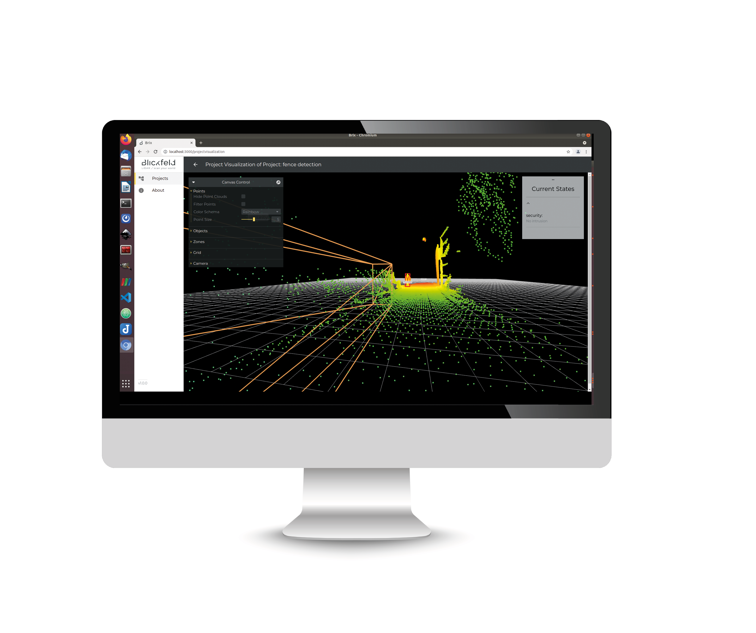 Blickfeld's groundbreaking software product turns raw point cloud data into actionable insights, all within your web browser. The powerful algorithms, in combination with our Percept API, simplify value extraction from advanced 3D data and enable quick creation of continuous real-time data processing workflows. By choosing Percept, you can build upon Blickfeld's proven, state-of-the-art set of data analysis modules, giving you the freedom to choose the best for your needs. We especially designed Percept to enable customers with little or no prior know-how in 3D data processing to be able to develop scalable solutions for a variety of purposes, such as crowd analytics, traffic management, and perimeter security.

Working with LiDAR data was never easier.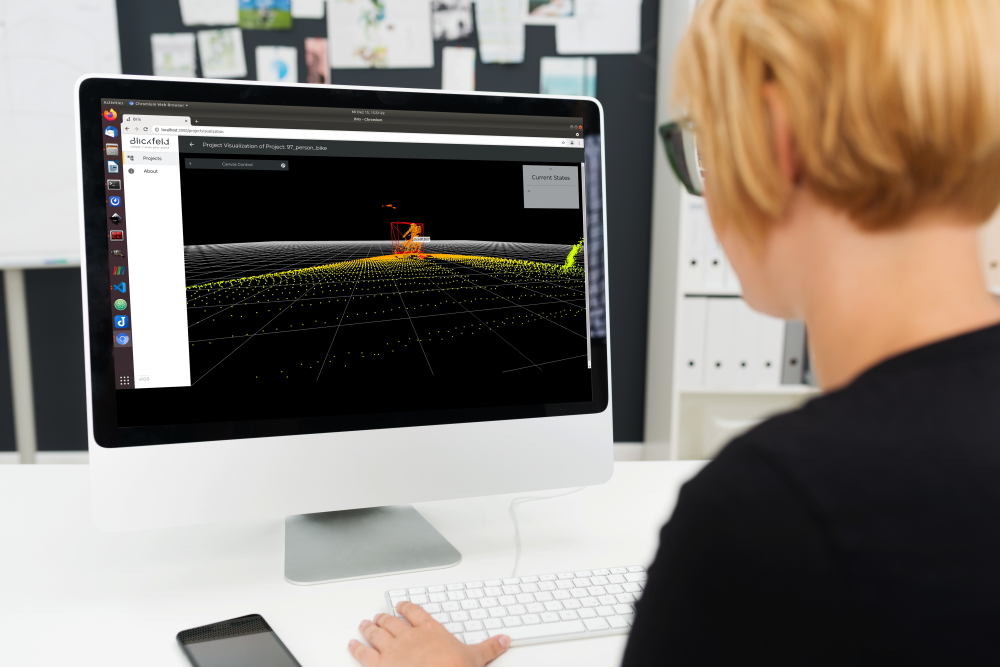 Percept turns raw point cloud data into actionable insights, all within your web browser. The intuitive user interface, powerful algorithms, project setup wizard, and the Percept API simplify value extraction from advanced 3D perception, accelerating your time to market and saving costs on in-house expertise.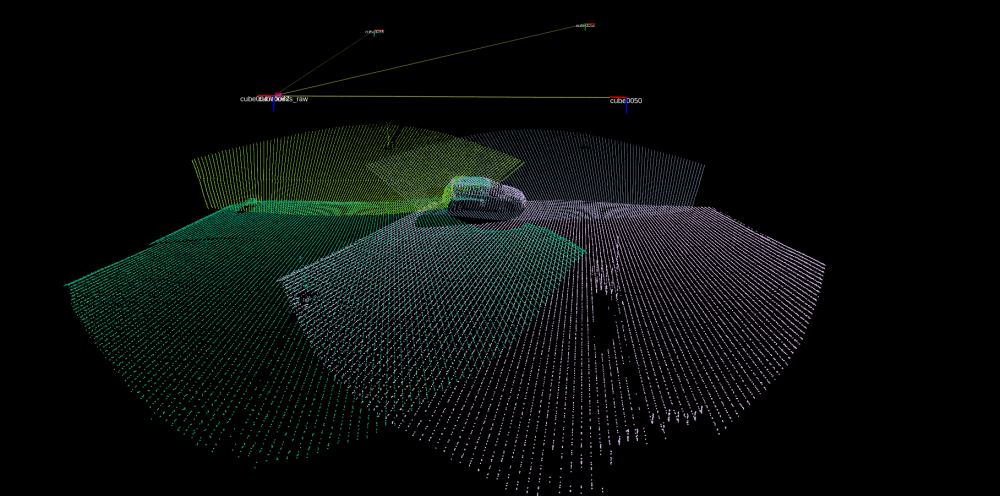 With Percept, data from multiple Blickfeld LiDAR sensors can be easily merged. This not only allows coverage of larger areas but also to smoothly track objects when transitioning between point clouds generated by different devices.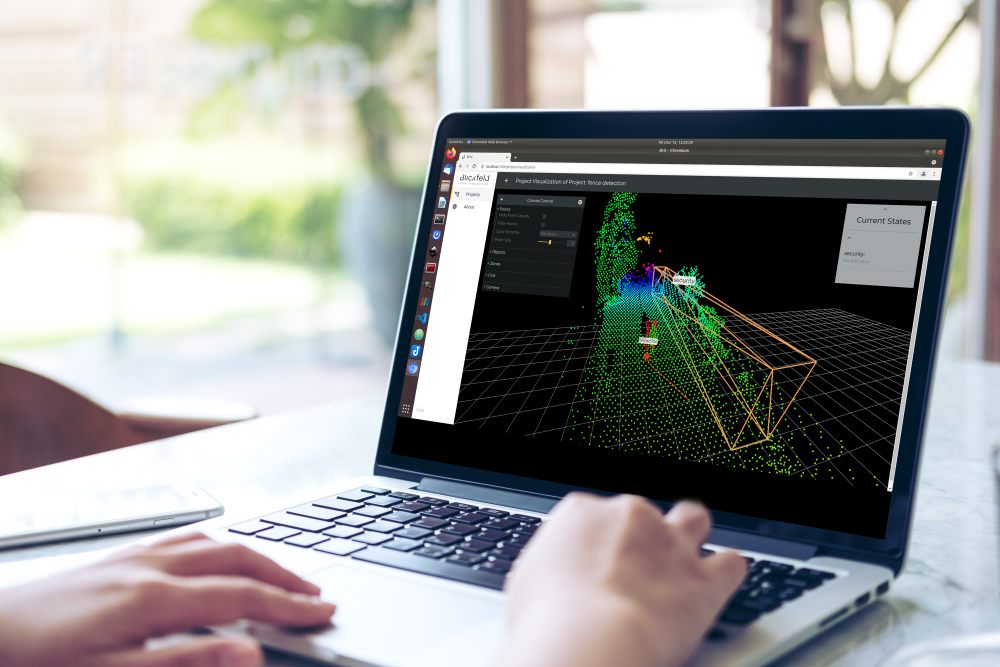 Perception zones for applications like object counting, entry and exit tracking, and occupancy detection can be easily set up and configured using Percept's intuitive user interface.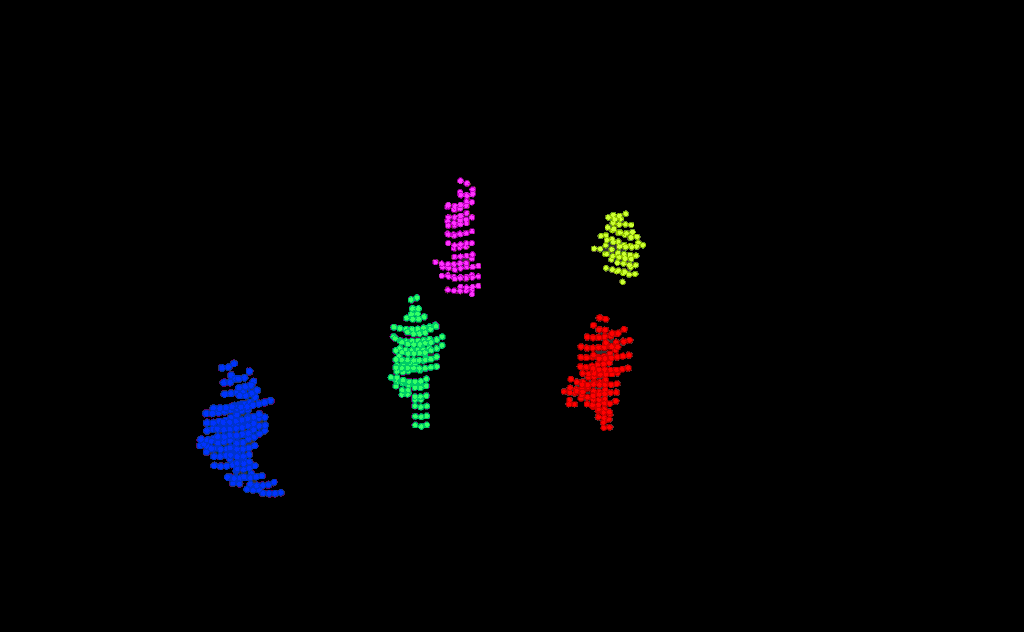 Percept reduces data loads by intelligent point cloud data management. For example, the software uses frames of reference to identify which points in the scene are static, leaving only dynamic points to be transferred.
Object detection and tracking
Movement-based detection and tracking of objects including velocity information. Paths of tracked objects are visualized in the x-y plane.
Point cluster-based classification. Object classification classes include: Person, Bicycle, and Vehicle.
Zone-based counting. Counting options include total number, objects passing through, and objects appearing and disappearing.
Configurable point cluster-based occupancy detection.
Configurable point cluster-based zone entry detection and alarm generation.
Configurable MQTT or file-based data output